I would like to get a set of head recondition (I think that is the term). Just wondering who has everyone used in the past. Can you also include what was done, cost and amount of time it took.
---
Years ago I used Wagamon brothers in Columbia Heights and Headwerks in Bloomington.
I'd recommend Headwerks
http://www.headwerks.com/
" onclick="window.open(this.href);return false;
---
I got a pretty high quote from headwerks ($700-$1000) for head work seems high to me. I am not looking to build high performance heads just to freshin them up a bit.
---
streetracerwhite

Senior Member
Posts: 356
Joined: Tue Oct 28, 2008 2:24 pm
Location: St. Cloud
Contact:
I used the local auto value store that has a machine shop up in St. Cloud. I think my cost was 800 bucks but that was for a port and polish with a valve job. Its been 3 years I think. Took them 2 weeks to get it done. Older guy in the back did them but his name is slipping my mind.
93 Vr-4 (White)
2011 BMW 128i (White)
2002 Suzuki GSXR 750(Black and Yellow, Black and Yellow)
1968 Plymouth Satellite (Red with black stripes)
---
Side Street Engine and Machine in Baldwin WI did a couple sets for me. It was pretty cheap and they came back looking like new.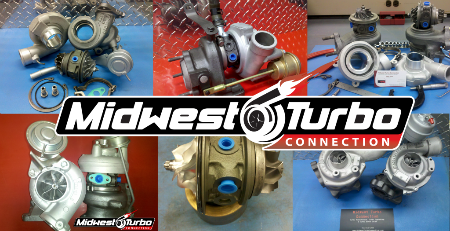 ---
Okay I will give side street a buzz.
---
Senior Member
Posts: 1649
Joined: Tue Oct 03, 2006 9:21 pm
Location: St. Cloud, MN
Contact:
I know this is a little late, but in case you are still looking, Gosh does them as well, but I don't have his info, I believe Auto Value is about $200 a head to just go through them with any parts being needed extra. Also Tri-star engines does heads, they can be found online.
1994 Mitsubishi 3000GT VR4 Iridecent Danube Blue, Twin 19T turbos, PTE 680cc injectors, Walbro 255 fuel pump, Pre-cat eliminators, IPS 3" Down pipe, IPS Sleeper E cutout, polished intake, Dejon Tool FMIC, Dejon Tool Blow-thru intake pipes, AEM stand-alone engine management system, AEM gauges, Tru-boost controller, Angel eyes mod, robo headlight mod, 2 rockford P2D's powered by P6002 bridged in series with 6 farad cap, 19" Bazo B52 wrapped in General Exclaim's.
Find used parts at PAM's Auto, Inc IM me at
[email protected]
or call me toll free direct at 855-363-9203. Also check out our website at
http://www.pamsauto.com
" onclick="window.open(this.href);return false;.
---